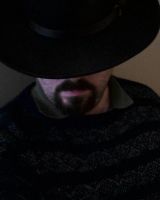 I am asking Mr. Scott Seldon the question, who is your favorite writer and how does it impact your writing experience.  Take it away Mr. Scott Sheldon…
I have many favorite writers, but when I have to pin it down to a single most favorite writer, only one name comes to mind. Isaac Asimov was deservedly one of the greats of his day. Just his fiction alone is engaging, but his wit an humor comes out even better in his essays and interviews. If I could meet one writer from any time, it would have been him.
Not only do I enjoy his writing style, the worlds he created in his stories draw me in. Whether it is the stories of Susan Calvin, the mysteries with Elijah Bailey and R. Daneel Olivaw, the sweeping Galactic Empire, the intrepid people of the Foundation, or any of his other settings, I feel that I am there.
I've always felt in tune with Asimov's writing. My favorite story that came from his typewriter was Bicentennial Man. It was his favorite as well. My goal as a writer is to attempt to be as creative a storyteller as he was and to try and instill my writing with that same intensity that made his books so popular.
Scott Seldon lives with his family in Colorado and works as an IT administrator. Visit his website (sites.google.com/site/scottrseldon/) for the latest updates and to find where his books are sold.